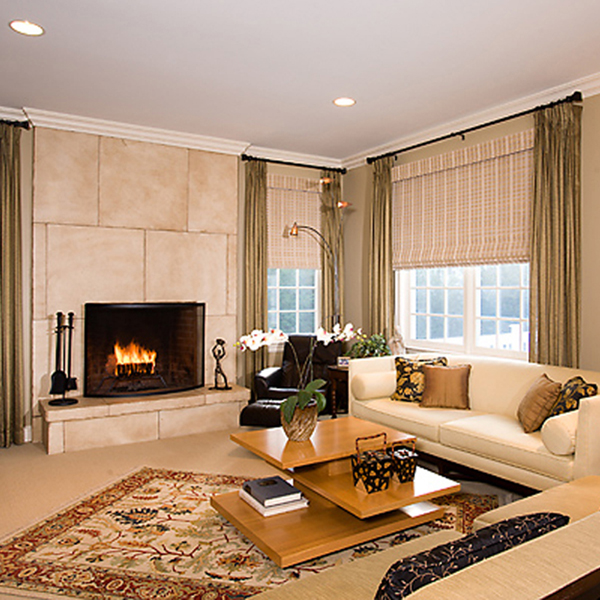 Award winning design includes Weathered Stone® on fireplace
June 5, 2007—Fairhope, AL- Weathered Stone® panels were used over a dated brick fireplace in award winning design contest. The room was designed by Jane Speroff, Interiors by Decorating Den™ business owner and designer in Trumbull, CT.
The award winning design by Speroff was judged along with 400 other entries in two separate design contests. Approximately 30 editors from distinguished home and garden magazines such as Better Homes & Gardens, Traditional Home, House Beautiful, House & Garden and Good Housekeeping served as judges.
The Awards were given out during INTERIORS by Decorating Den's 38th Annual Design and Market Conference, recently held in Nashville, TN. "We are pleased to have the national recognition from Interiors by Decorating Den™. Weathered Stone® was chosen by the designer, because it's a great remodeling fix---without the hassle," said Sean Howard, owner and inventor of Weathered Stone®.
Weathered Stone™ is a hand made stone and leather replica covering that is only 1/32nd of an inch thick. The product is manufactured in Fairhope, AL, and has 300 certified installers nationwide. Weathered Stone™ cost effectively and time efficiently resurfaces practically all solid interior surfaces. "Weathered Stone® exhibits many advantages over natural stone or had applied replicas", comments Howard, "Not only is it easier to install but it is also much more affordable." Other benefits of Weathered Stone® are easy of repair, it is extremely lightweight making it more affordable to ship, it uses naturally renewable resources for production making it a "Green" choice product, but the greatest aspect of Weathered Stone® is that once installed it looks and feels like real stone.
Weathered Stone has been featured in multiple news publications as well as many showcase and parade homes throughout the United States.
###