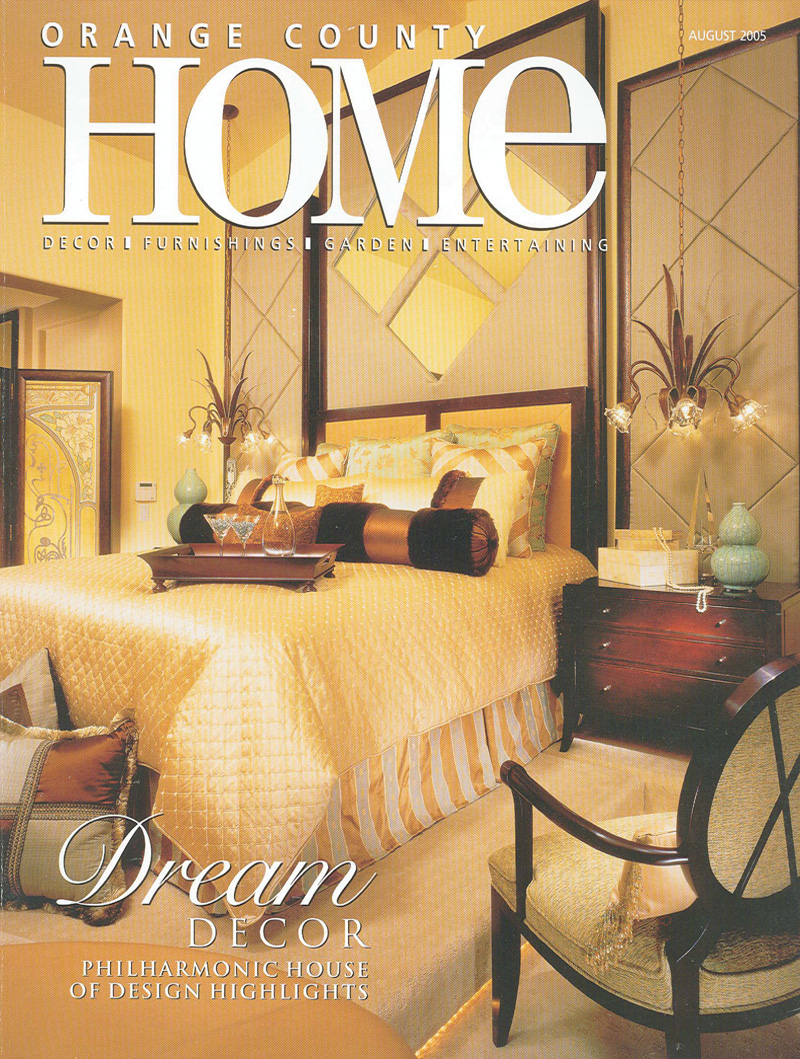 The Living Room
Designer Frank Pitman used influences from Southeast Asia to design the voluminous living room.
"Coming up with a mixture of these imported, exotic fabrics, antiques, furniture and art was quite a challenge," Pitman said, "My Goal was to create a contemporary environment while blending Old World pieces with antique re-creations."
Custom lighting highlights the antique art and adds shimmer to the reflective fabrics and metallic finishes. Flat coffee-colored paint was used on the walls, which recede when used against the contrasting colors and textures of Weathered Stone®, a hand-made stone replica wall covering. This contrast allowed the fireplace surround, stone trims and braided silk drapery panels to stand out as focal points.
"I designed very large-scale , custom furniture to cozy up the large size of the main sitting areas," he said, Although the lines of the furniture are formal, the fabrics and scale of the pieces evoke warmth and comfort.
"It's a room that you can curl up with an wonderful book in, or host formal or informal parties," Pittman said.
Antique containers were used to display succulents and tropical plants. Fresh flower arrangements were created within the space to assure a perfect color, size, and specimen selection. A secondary seating area was situated against a customized altar cabinet.