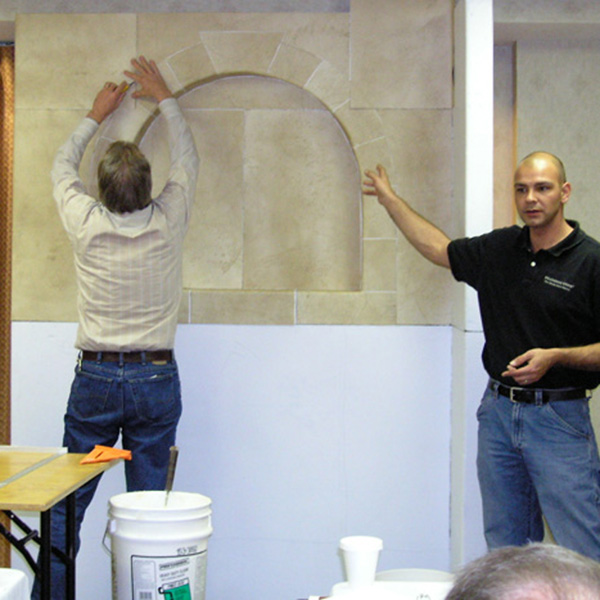 Bendable Stone Goes Where No Stone Has Gone Before
Fairhope, AL
Weathered Stone®the World's First Bendable Stone launches product nationwide. This years training schedual will be held in over 10 cities nationwide.
Certified Weathered Stone Installers
Weathered Stone® has a network of over 250 certified installers nationwide. Certified Weathered Stone® Installers complete an 8-hour certification course. The training program provides instruction in the following areas: Layout and Theory of Design, Hands on Techniques, and Cost Estimating. Weathered Stone® Certified Installers are listed in a database searchable by state or zip code on company website.
"This year will hold many dates around the country that will meet the demand we have for installers" said Sean Howard, CEO of Weathered Stone®. "Our commitment is dedicated to making sure our installers are highly trained to satisfy our clients."
For more information about training and events for Weathered Stone®, visit their website at www.Weathered-Stone.com
Weathered Stone® is a patent pending hand made stone and leather replica product that can be used to create authentic stone and leather designs on practically any interior surface.
Weathered Stone® is produced on canvas. The texture is primarily plaster, but has 15 % additives for strength and durability. The product is then cut, cracked, and colored by hand. Weathered Stone is manufactured in 22 standard colors, and custom colors are available.
###