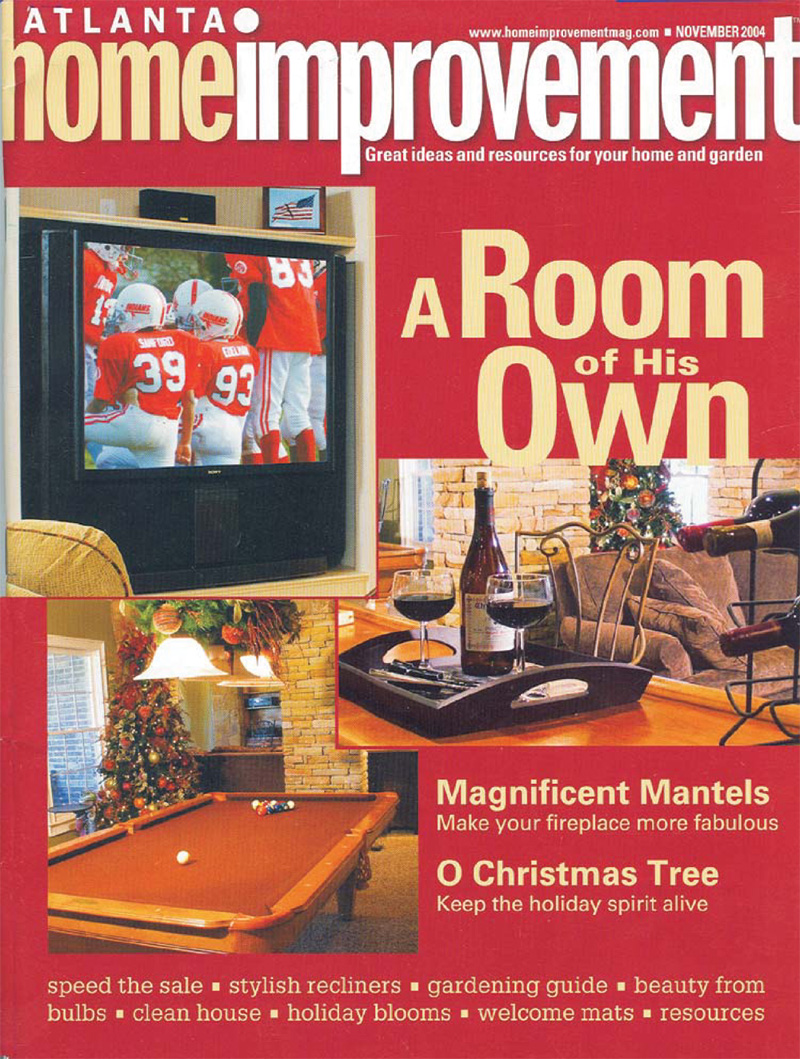 Among the featured new products at the Street of Dreams luxury home tour, held Sept. 11 - Oct. 17 in Tyrone, was Weathered Stone, a wall covering that realistically replicates stone.
Designer Sonya Stayhand was thrilled the the Old World warmth and charm the stone substitute added to her beautifully appointed room.
"The authenticity is amazing." says Sherrie Culpepper, Atlanta distributor of the product who led the team of certified installers. "Depth and realism are achieved by the fact that we actually grout the seams." Culpepper says. Weathered Stone can be adhered to virtually anything including countertops, floors, columns and furniture.
For more information visit www.weathered-stone.com