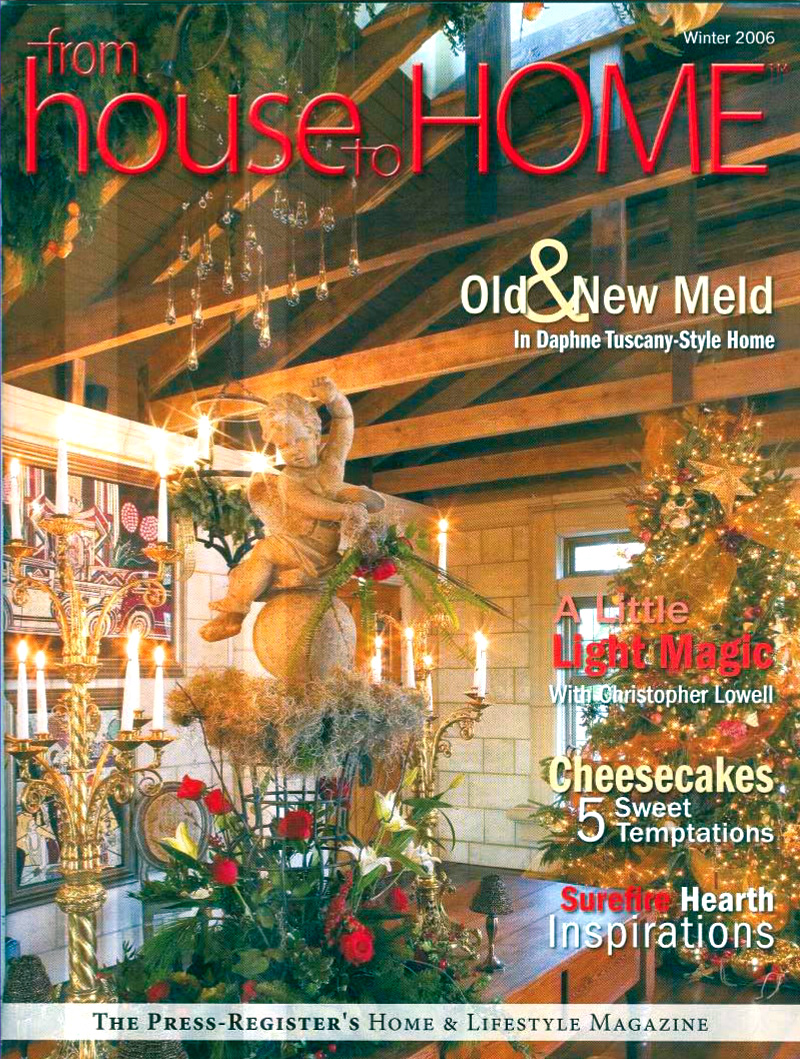 Today's modern homes often don't even have a separate dining room due to the little use they get, but if you have a classical, older home, the dining room may be one area that has been overlooked – but where your dramatic designs can flourish.
Problem:
This dining room was a very basic, long, rectangular room with dull, mocha-colored walls, a flat, white ceiling, standard lighting fixtures, and windows that flooded the space with natural light, washing out the already pasty colors. The team came in and recognized the incredible potential that existed, but was buried under too much blandness.
"The deep, rich Bordeaux color of Weathered Stone® on the walls immediately elevated the status of the room by making a bold choice."
Concept
There were some features that gave a glimpse of what this space could be – such as the arched entry, the detailed chair rail and bottom half of the walls, the hard wood floor, and the windows, if properly managed. Mostly what was missing was the color and texture. It is commonly said that the two rooms in the home that can be over-the-top are the dining room and the guest powder bath, since these are the two areas where guest may spend quite a bit of time. It was time to find the hidden diva in this room.
Solution:
The wall color needed to be updated. The deep, rich, Bordeaux color of Weathered Stone® immediately elevated the status of the room by making a bold choice. Added to the color was the decision to not just use paint of traditional wallpaper. The choice of Weathered Stone®, a beautiful, hand-made, faux wall covering, gave the illusion of rich leather. These large sheets were then cut into diamond shapes and applied directly to the wall, similar to wallpaper. Using this type of material allows for an extremely rich, opulent look. The hand-made craftsmanship that goes into this gorgeous faux leather wall covering achieved the appearance desired in both design and texture.
Next, the ceiling needed some attention. Keeping the recessed lighting, pressed tin squares were applied and painted a warm, creamy white. A spectacular, star-shaped drop light was added. The interesting feature is that a direct spotlight beam shines down from the center, through the glass-topped table, and highlights the intricate detail of the table base.
Mirrors were brought in to add depth and more elegance. Where the bare windows exposed too much light in the old room, with the dark colors of the walls and furniture, now the natural light is the perfect offset to them.
The homeowners say they wanted a room that was warm and inviting. They got that, and more, with the simple update of color and texture.
From House to Home – Atlanta Winter 2006
Author : Dayna Del Val